Identifying The Best Golf Courses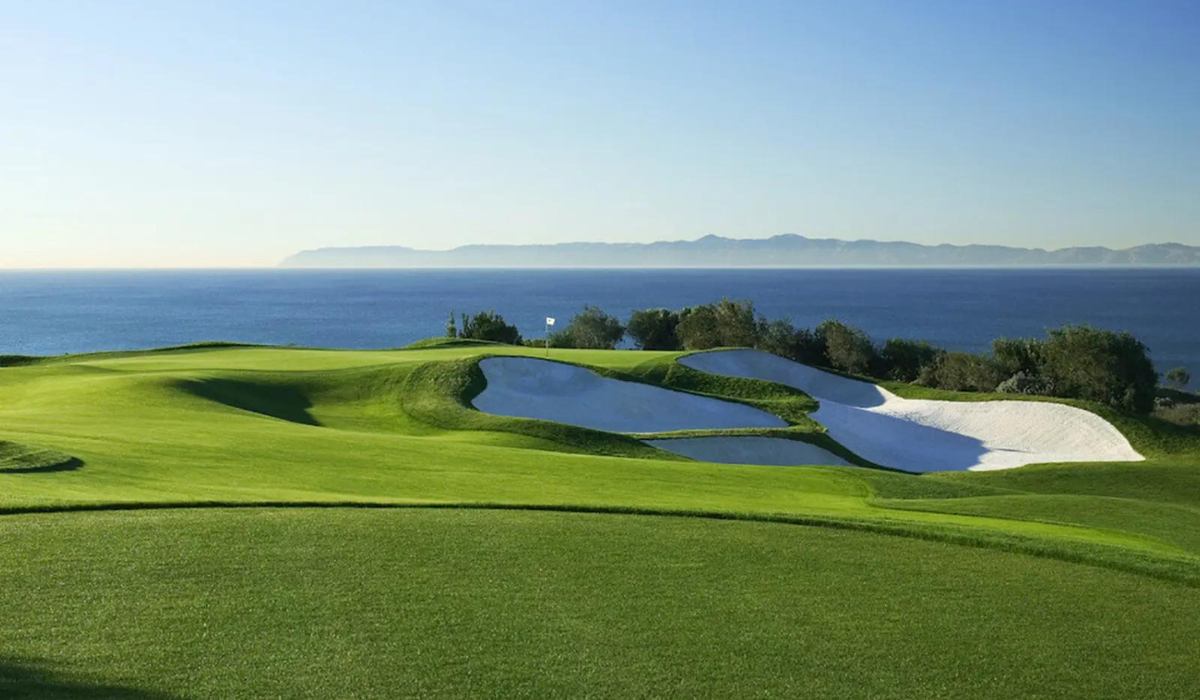 Identifying the best golf courses is of utmost importance in the golfing world. These top-rated courses have the power to attract both avid and average golfers. Avid golfers are constantly seeking new experiences and challenges, and playing at renowned courses is a thrilling opportunity for them. On the other hand, average golfers aspire to improve their game and by playing at the best courses, they can learn from the pros and elevate their skills.
Playing at top-rated courses also carries a certain prestige. Golfers take pride in boasting about the remarkable courses they have played. Being able to say, "I've played at Pebble Beach" or "I've tackled Royal Dornoch" adds to their golfing credibility and is a source of personal satisfaction.
Moreover, the reputation of a golf course is directly influenced by its ranking and recognition. The best courses often receive accolades from prestigious publications like Golf Digest and Golf Magazine. These endorsements contribute to the course's reputation as a high-quality and challenging venue. Golfers are more likely to choose a course that has earned such accolades, leading to increased bookings and financial success for the course.
Identifying the best golf courses is essential for attracting golfers, enhancing prestige, and ensuring financial success. By offering remarkable experiences, these courses become sought-after destinations for passionate golfers, enhance the reputation of the course, and contribute to its overall success in the golfing community.
Types of Golf Courses
Various types of golf courses cater to different preferences and skill levels. Public golf courses are open to everyone and offer a more accessible and affordable option for golfers of all abilities. These courses often provide a welcoming and relaxed environment for players to enjoy the game. On the other hand, private golf courses are typically exclusive to members and their guests. These courses usually offer more amenities and an elevated level of service. They provide a sense of exclusivity and privacy for those seeking a more intimate golfing experience.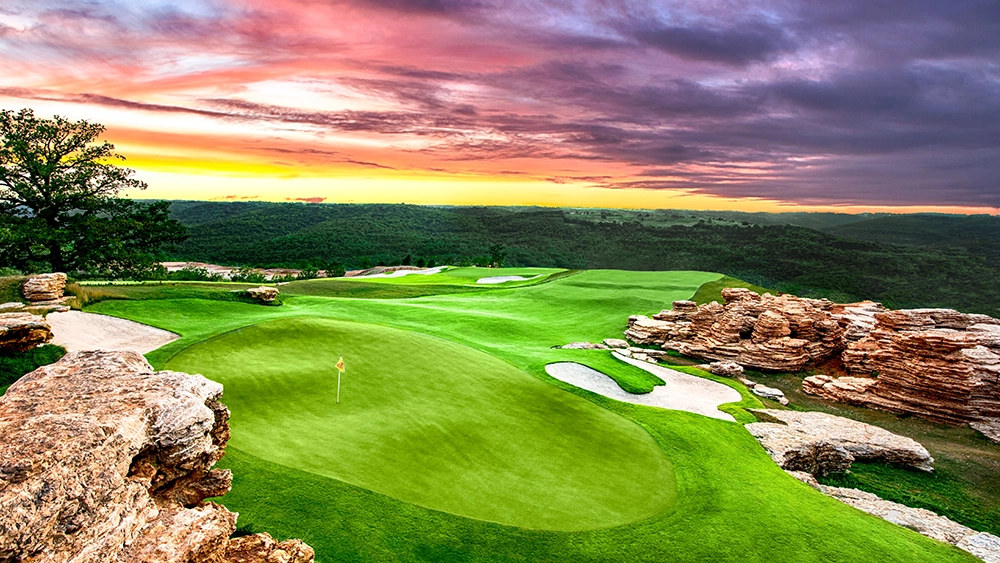 Private Golf Courses
Private golf courses offer a more exclusive and intimate golfing experience compared to public courses. These courses typically require membership and have certain accessibility restrictions. Membership requirements can vary but often include an initiation fee and annual dues. Private courses focus on providing high-quality amenities, well-manicured grounds, and personalized service to their members.
The exclusivity of private golf courses creates a sense of privacy and limited access, resulting in less crowded fairways and tee times that are easier to secure. Members also benefit from a more relaxed pace of play and the opportunity to develop lasting relationships within the golfing community.
However, the exclusivity of private golf courses comes with some drawbacks. The cost of membership and the additional fees associated with private courses can be substantial. The limited accessibility can also be restrictive for golfers who enjoy playing different courses or traveling to new destinations.
Some of the top private golf courses in the US include Pebble Beach in California, Pine Valley in New Jersey, and Augusta National in Georgia. Pebble Beach is known for its stunning coastal views, while Pine Valley is renowned for its challenging and scenic layout. Augusta National is home to the prestigious Masters tournament and offers impeccable course conditions.
Private golf course rankings, such as those published by Golf Digest and Golf Magazine, play a significant role in determining the best private golf courses. These rankings consider factors such as course design, conditions, amenities, and member satisfaction when determining their rankings.
Overall, private golf courses provide an elevated golfing experience with exceptional amenities and a sense of exclusivity. However, they may not be suitable for all golfers due to their membership requirements and higher costs.
Public Golf Courses
Public golf courses provide access to golfers of all skill levels, allowing them to play on well-maintained courses without the need for membership or expensive fees. These courses are open to the public, offering a more inclusive and accessible golfing experience.
Among the top public golf courses in the United States, a few stand out. Pebble Beach in California is not only regarded as one of the best private courses but also offers a stunning public course that features breathtaking coastal views. Pinehurst in North Carolina is another notable public course, known for its historic charm and host to multiple U.S. Open championships.
Shadow Creek in Nevada is a sought-after public course designed by Tom Fazio and renowned for its exclusivity and luxurious amenities. Pacific Dunes in Oregon is another public gem, with its links-style layout and stunning vistas of the Pacific Ocean. Additionally, The Ocean Course at Kiawah Island in South Carolina is famous for its challenging layout and has hosted major championships.
These top public golf courses have gained recognition for their exceptional design, course conditions, and overall experience. They also offer opportunities for golfers to enjoy the thrill and challenges of playing on renowned courses without the restrictions of private membership. With their picturesque landscapes and world-class facilities, these public courses continue to attract avid golfers from around the globe.
Resort and Destination Courses
Resort and Destination Courses are a golfer's paradise, offering a unique and enticing experience for avid golf enthusiasts. These courses are often located in breathtaking and scenic locations, making them popular vacation destinations for both golfers and non-golfers alike.
What sets Resort and Destination Courses apart is their ability to offer more than just great golf. They combine the sport with luxurious lodging, world-class dining, and a range of other amenities, creating a complete and unforgettable vacation experience. Golfers can enjoy playing their favorite sport while also indulging in relaxation, entertainment, and exquisite cuisine.
One prime example of a renowned Resort and Destination Course is the Kiawah Island Golf Resort in South Carolina. This world-class resort features five championship golf courses, including the famous Ocean Course, which has hosted major championships. With its pristine beaches, lush greenery, and top-notch facilities, the Kiawah Island Golf Resort is not only a golfer's dream but also a haven for nature lovers and relaxation seekers.
Other notable resorts and Destination Courses include Pebble Beach in California, where golfers can marvel at stunning coastal views, and Pinehurst in North Carolina, known for its historic charm and rich golfing heritage.
Whether it's the combination of golf and scenic beauty, or the ability to enjoy a wide range of amenities, Resort and Destination Courses have become a favorite choice for golf enthusiasts looking to experience the ultimate golf vacation.
Links and Parkland Courses
When it comes to identifying the best golf courses, it's important to understand the distinction between Links and Parkland courses.
Links courses, typically found near coastlines, are known for their natural landscapes and sandy soil. These courses showcase the raw beauty of the surrounding environment, with rolling dunes and tall grasses adding to the challenge and aesthetic appeal. The coastal locations often result in unpredictable winds, creating a unique playing experience.
On the other hand, Parkland courses are situated inland and offer a more manicured and picturesque setting. These courses are characterized by abundant trees, vegetation, and carefully designed landscaping. The lush green fairways and meticulously maintained greens create a visually stunning backdrop for the game.
The differences between Links and Parkland courses extend beyond their locations and aesthetics. Links courses tend to have more undulating fairways and longer grass, requiring precision and strategy in each shot. Parkland courses, with their tree-lined fairways and well-defined hazards, often demand accuracy and placement.
Ultimately, both Links and Parkland courses offer their own set of challenges and playing styles. Whether you prefer the raw beauty of a Links course or the carefully crafted design of a Parkland course, the best golf courses cater to a variety of preferences and playing abilities.
Notable Golf Course Architects
Golf course architects play a crucial role in shaping the golfing landscape, designing and creating courses that challenge and inspire players of all skill levels. These architects are responsible for crafting the layout, determining the placement of hazards and obstacles, and incorporating natural features to create a unique golfing experience. Their expertise and attention to detail are evident in the design and execution of each course, resulting in the creation of memorable and beloved golfing destinations. From the iconic designs of Arnold Palmer and Robert Trent Jones to the innovative and captivating layouts of Pete Dye and Mike Strantz, the work of these notable architects has left an indelible mark on the world of golf. Whether it's the strategic and visually stunning designs of Tom Fazio or the links-style brilliance of Bill Coore and Ben Crenshaw, the contributions of these architects continue to shape and define the very essence of the game.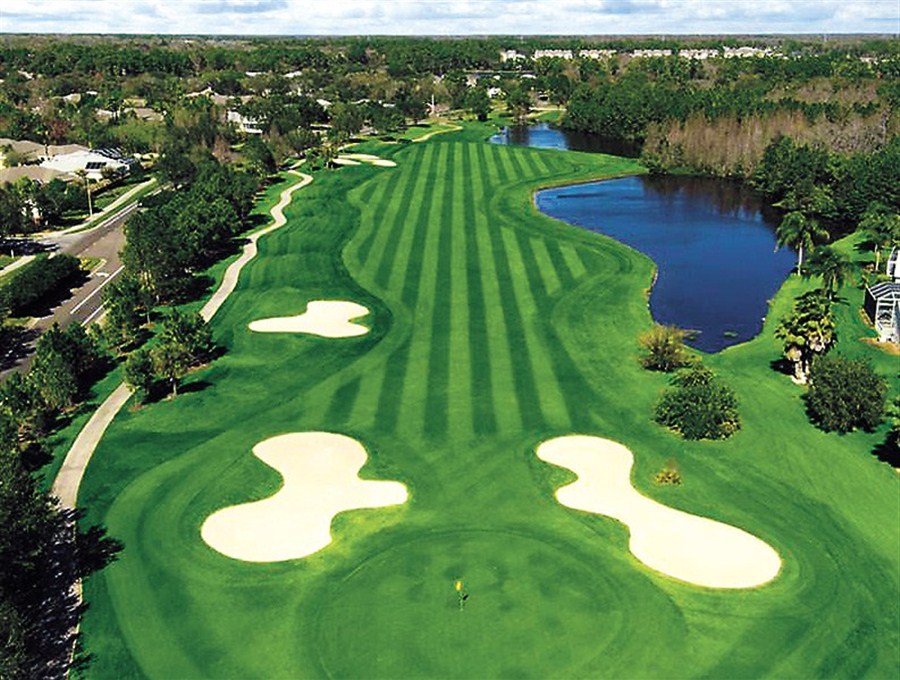 Pete Dye
Pete Dye is a renowned golf course designer who has made significant contributions to the golf course industry. His innovative and challenging designs have earned him a well-deserved reputation as one of the top designers in the world.
One of Pete Dye's notable creations is the Pete Dye Course at French Lick Resort, located in Indiana. This stunning course showcases Dye's unique approach to design, with narrow fairways and rugged terrain that presents a formidable challenge to golfers of all skill levels.
The Pete Dye Course at French Lick Resort is known for its breathtaking views, offering panoramic vistas of the surrounding countryside. Golfers can enjoy the natural beauty of Indiana, while also experiencing the thrill of playing on a course designed by a true master.
Dye's signature narrow fairways add an element of difficulty to the course, forcing golfers to be accurate with their tee shots. The rugged terrain presents strategic challenges, requiring players to carefully navigate the course and make strategic decisions.
Overall, the Pete Dye Course at French Lick Resort is a testament to Pete Dye's creativity and ingenuity as a golf course architect. Its unique features, such as narrow fairways and stunning views, make it a must-visit destination for avid golfers seeking an unforgettable golfing experience.
Tom Fazio
Tom Fazio is a renowned name in the world of golf course design and has made significant contributions to the industry throughout his career. With a passion for creating exceptional golfing experiences, Fazio has earned a reputation as one of the most talented designers in the field.
Fazio's design philosophy revolves around maximizing the natural beauty of the landscape while creating courses that are enjoyable for golfers of all skill levels. His style emphasizes strategic shot-making, with a focus on providing a variety of challenges and opportunities for players to showcase their skills.
One of the signature elements commonly found in Fazio's courses is the use of visually stunning and meticulously crafted bunkers. These bunkers not only add to the aesthetic appeal but also present strategic considerations for golfers, requiring them to carefully navigate their way around the course.
Fazio's portfolio boasts several notable designs, each with its unique features. For example, the Shadow Creek Golf Course in Las Vegas is renowned for its meticulously manicured fairways that blend seamlessly with the natural desert landscape. Another notable design is the Wade Hampton Golf Club in North Carolina, which offers breathtaking mountain views and a challenging layout that rewards strategic play.
Overall, Tom Fazio's achievements and innovative design approach have made him a highly sought-after golf course architect. His ability to create courses that harmonize with their surroundings while offering an enjoyable and challenging experience sets him apart in the industry.
Robert Trent Jones, Sr. and Jr.
Robert Trent Jones, Sr., and Jr. are two legendary figures in the field of golf course architecture. Known for their innovative designs, they have made lasting contributions to the golf industry.
Robert Trent Jones, Sr., often referred to as the "father of modern golf course architecture," revolutionized the field by emphasizing strategic shot-making and challenging golfers of all skill levels. His designs are characterized by wide fairways, strategically placed bunkers, and elevated greens. He believed that a golf course should be a true test of skill, offering a variety of challenges and rewards.
Robert Trent Jones, Jr., following in his father's footsteps, has continued the family legacy and has become a leading figure in golf course architecture. He has built upon his father's design principles and added his innovative ideas. Jones Jr.'s designs focus on integrating the course with its natural surroundings while providing a fair and enjoyable experience for all players.
Some notable designs by Robert Trent Jones, Sr., and Jr. include the Spyglass Hill Golf Course in California, known for its challenging layout and stunning ocean views. The Mauna Kea Golf Course in Hawaii is another masterpiece, blending seamlessly with the volcanic landscape. The Firestone Country Club in Ohio, host of multiple major championships, showcases their ability to create a course that challenges the best golfers in the world.
The impact of Robert Trent Jones, Sr., and Jr. on the golf industry cannot be overstated. Their designs have not only provided golfers with exceptional courses to play but have also influenced the way golf course architecture is approached. Their commitment to creating strategic and memorable golf experiences has left a lasting legacy in the field.
Arnold Palmer
Arnold Palmer, widely regarded as one of the greatest golfers of all time, also made significant contributions to golf course architecture. Known for his aggressive playing style and charismatic personality, Palmer brought his unique insights and passion for the game to his design philosophy.
Palmer believed that a golf course should be challenging yet playable for all skill levels. His designs aimed to create a balance between difficulty and enjoyment, offering strategic shot options while still accommodating the average golfer. He understood the importance of keeping the game accessible and engaging for everyone.
Some of Palmer's notable projects include the Bay Hill Club & Lodge in Florida, which he owned and regularly hosted the PGA Tour event, the Arnold Palmer Invitational. This course showcases his design philosophy, with strategically placed hazards and large greens that require both skill and strategy.
Palmer's impact on the golf industry extended beyond his playing career. His involvement in golf course architecture not only shaped the landscape of the sport but also opened doors for other professional golfers to pursue design careers. His commitment to excellence and dedication to expanding the accessibility of the game solidified his status as a legend in golf course architecture.
Arnold Palmer's designs continue to inspire and challenge golfers worldwide, leaving behind a lasting legacy in the sport he loved.
Conclusion
In conclusion, to identify the best golf courses, consider factors such as course conditions, weather, and the design philosophy that aligns with personal preferences. And always remember to prioritize maintenance for a truly enjoyable experience on the links.